Our shuttle pulled into Hopkins after most of the restaurants were done serving food. Luckily we were armed with our trusty friend Emma from Alternate Adventures and some rules were bent to get us fed. We spent our first night at her hostel, Crash Pad. In the morning we got acquainted with our bikes and went on a short ride through the jungle to Cockscomb Basin. We saw a plane wreck and went river tubing. In the afternoon we got to see the farm to grinding process of Mayan Chocolate making. Then wrapped up with an evening of traditional Garifuna drumming.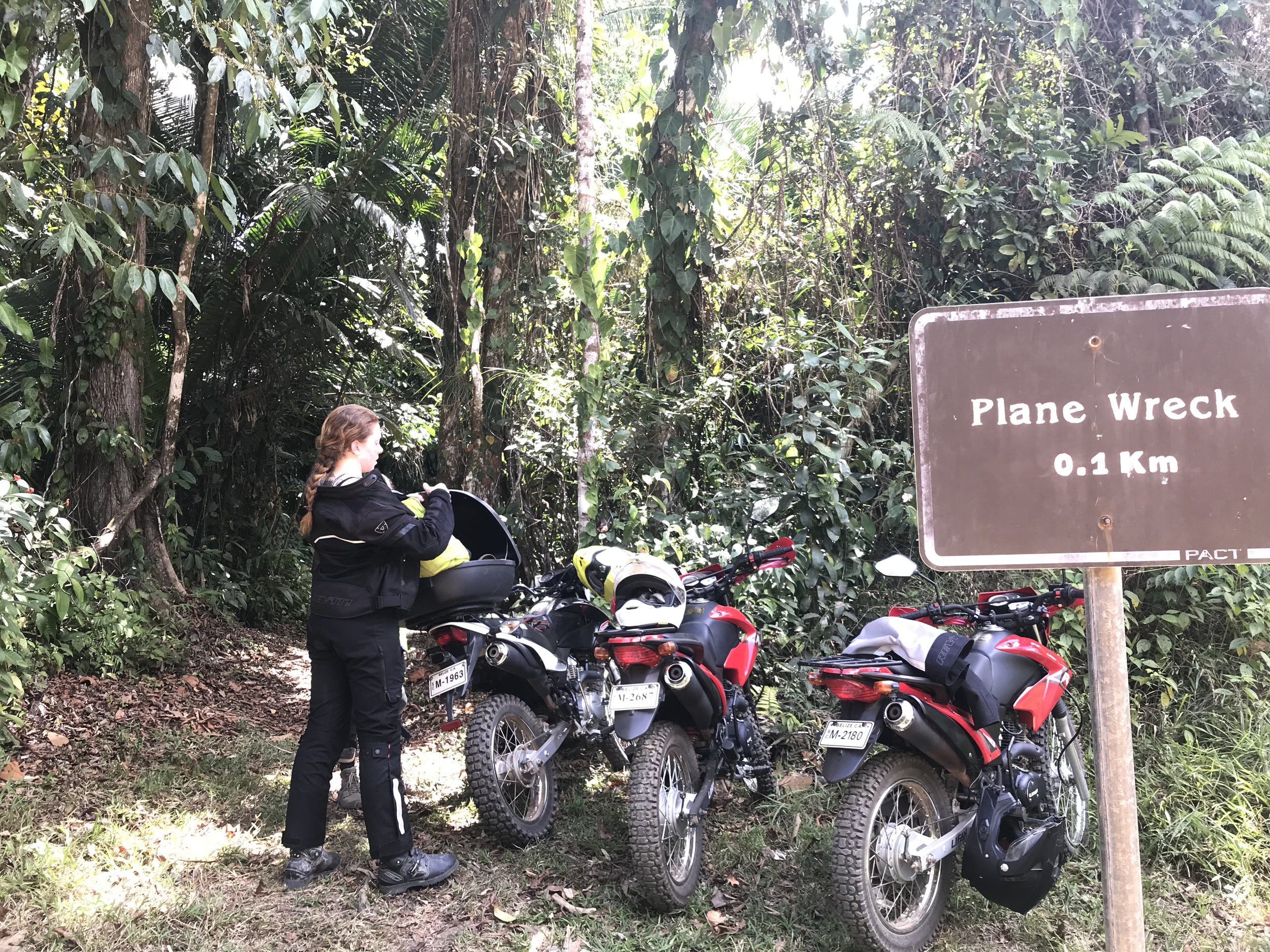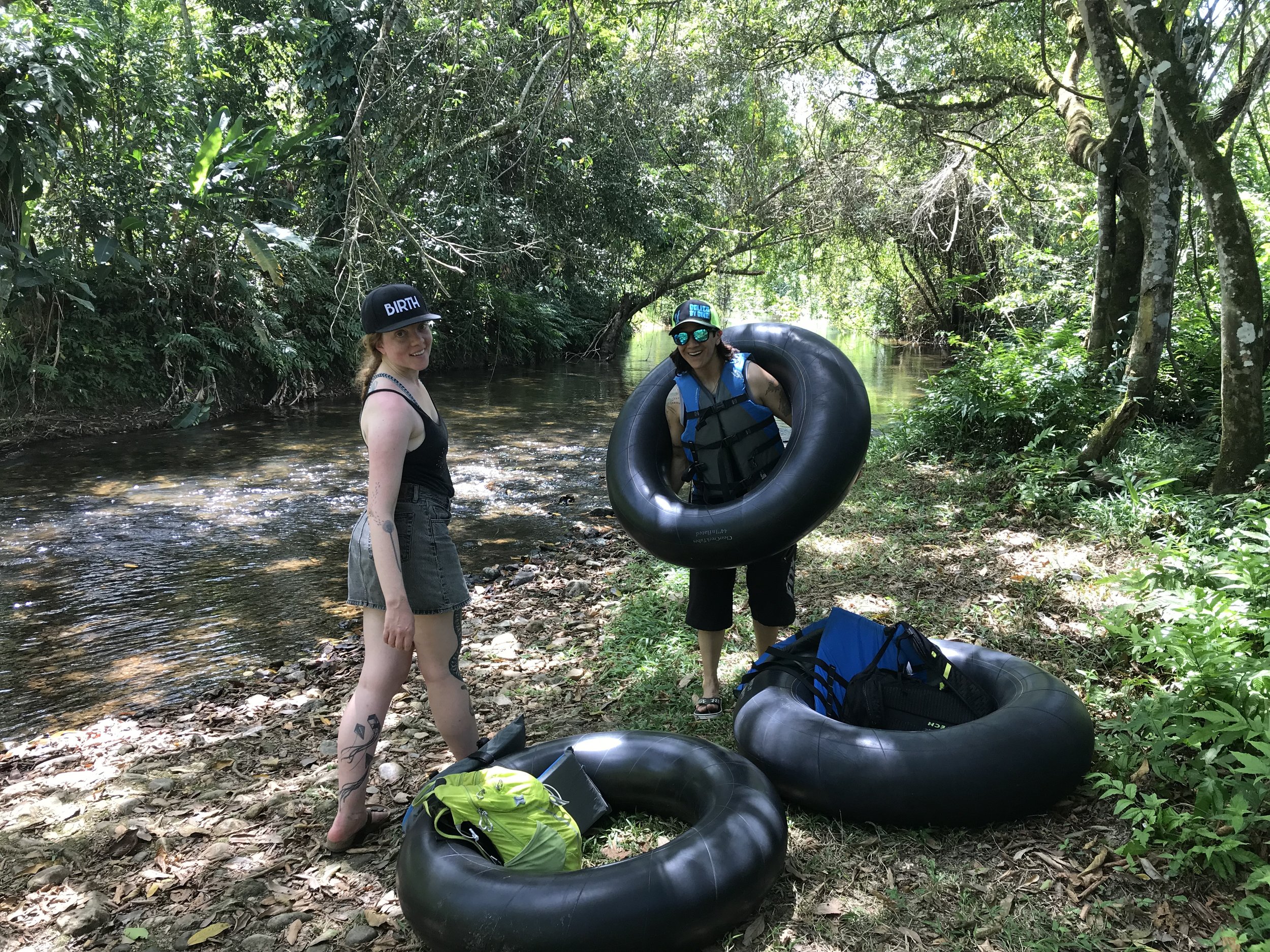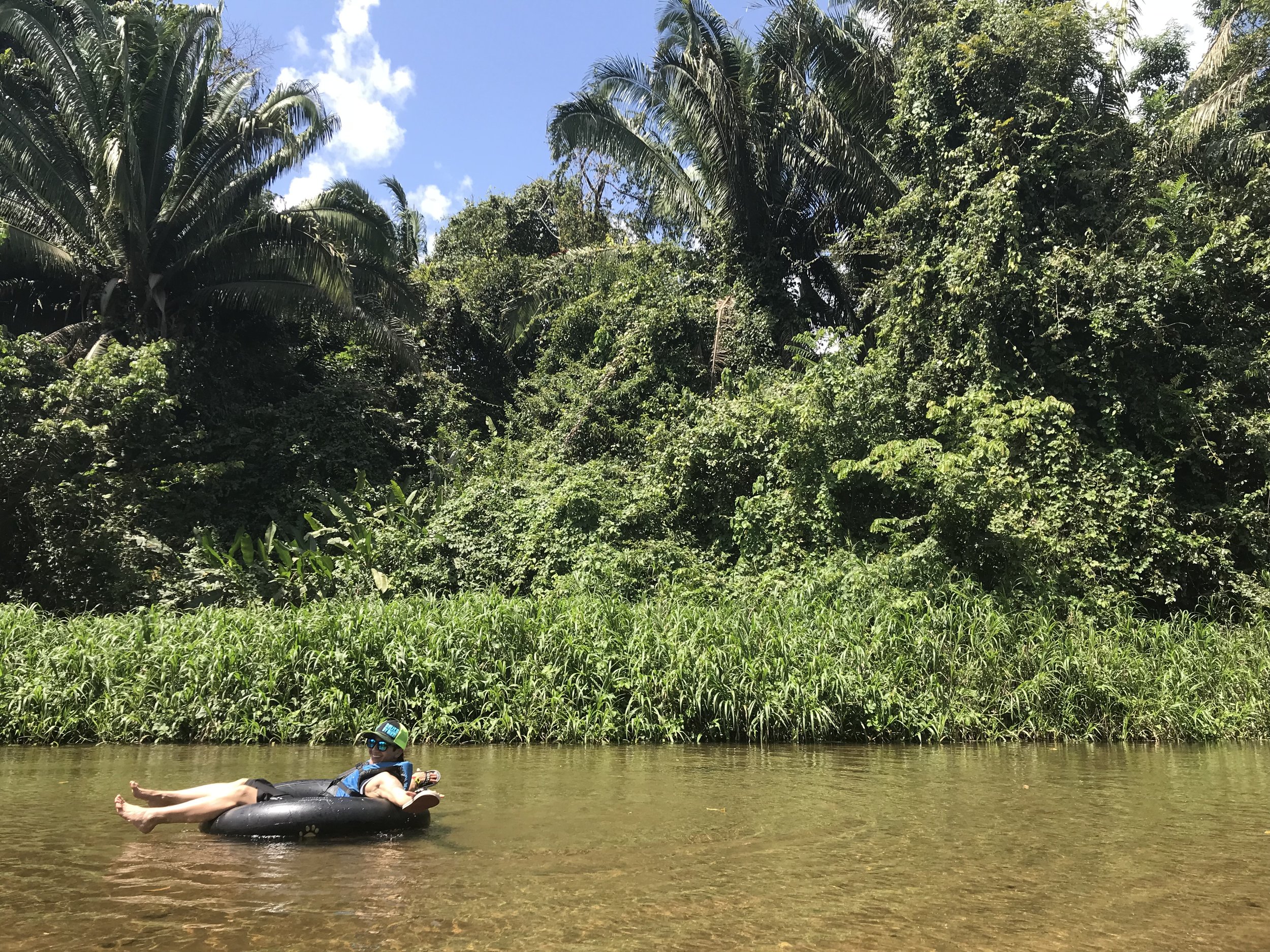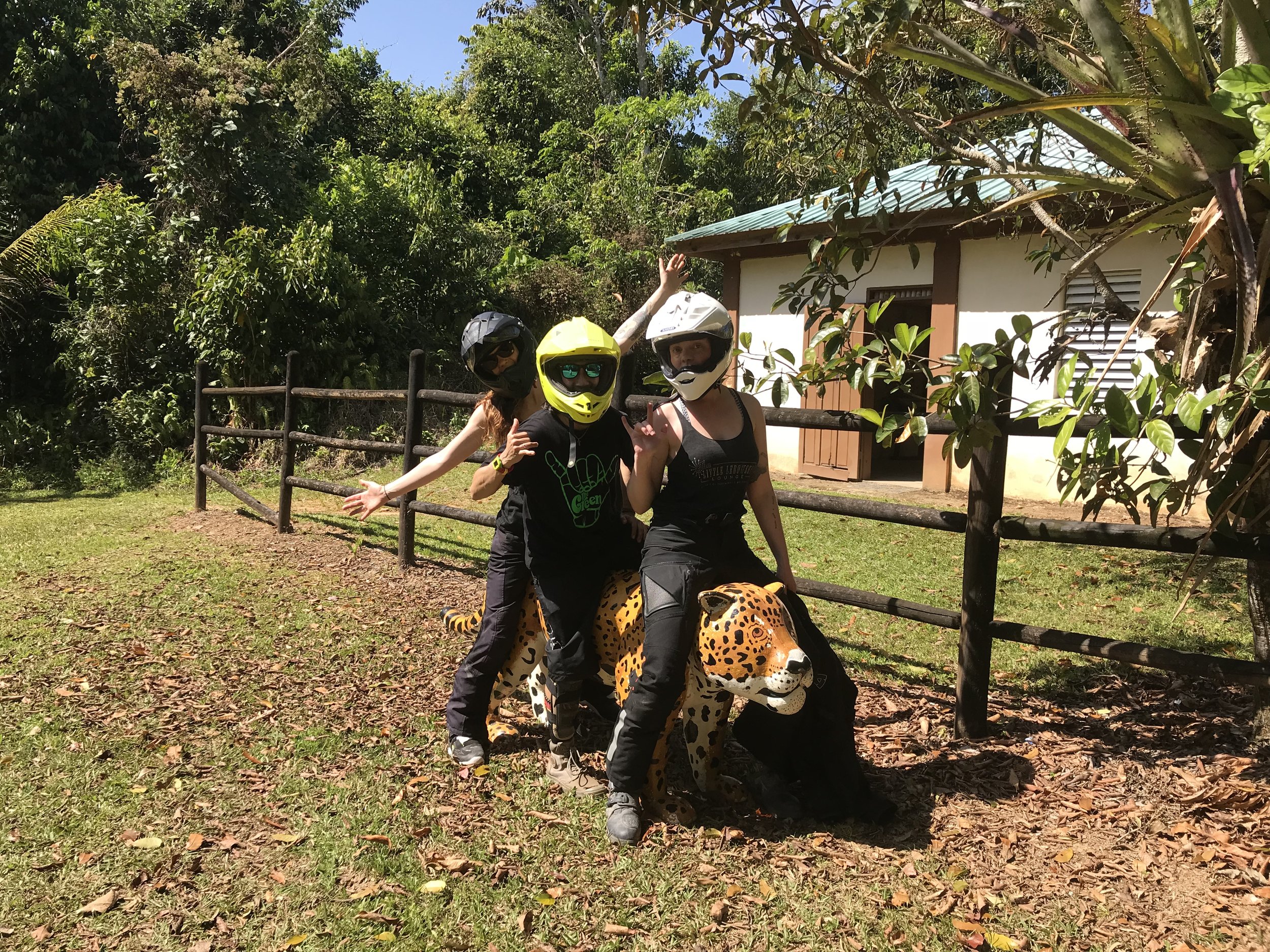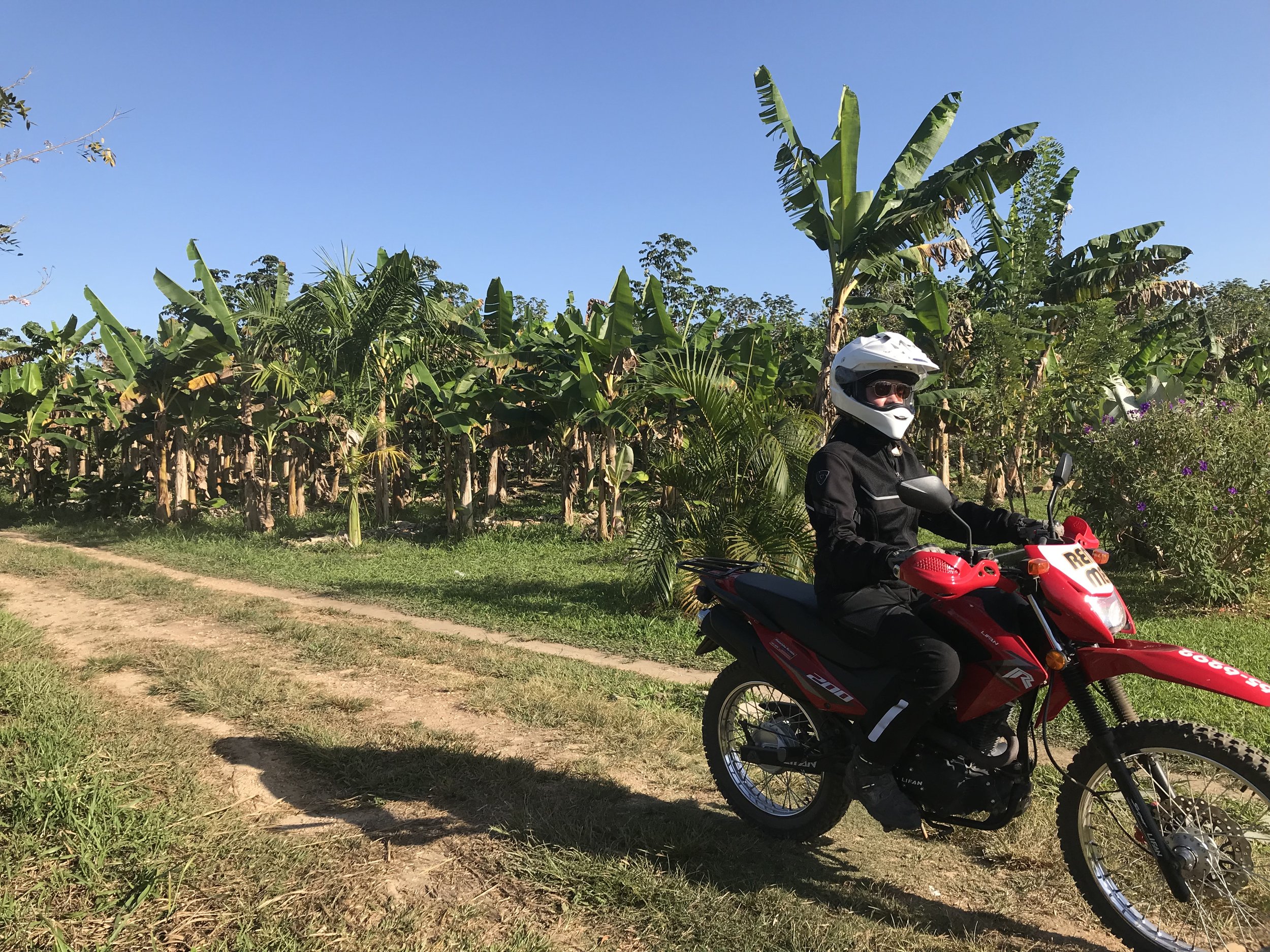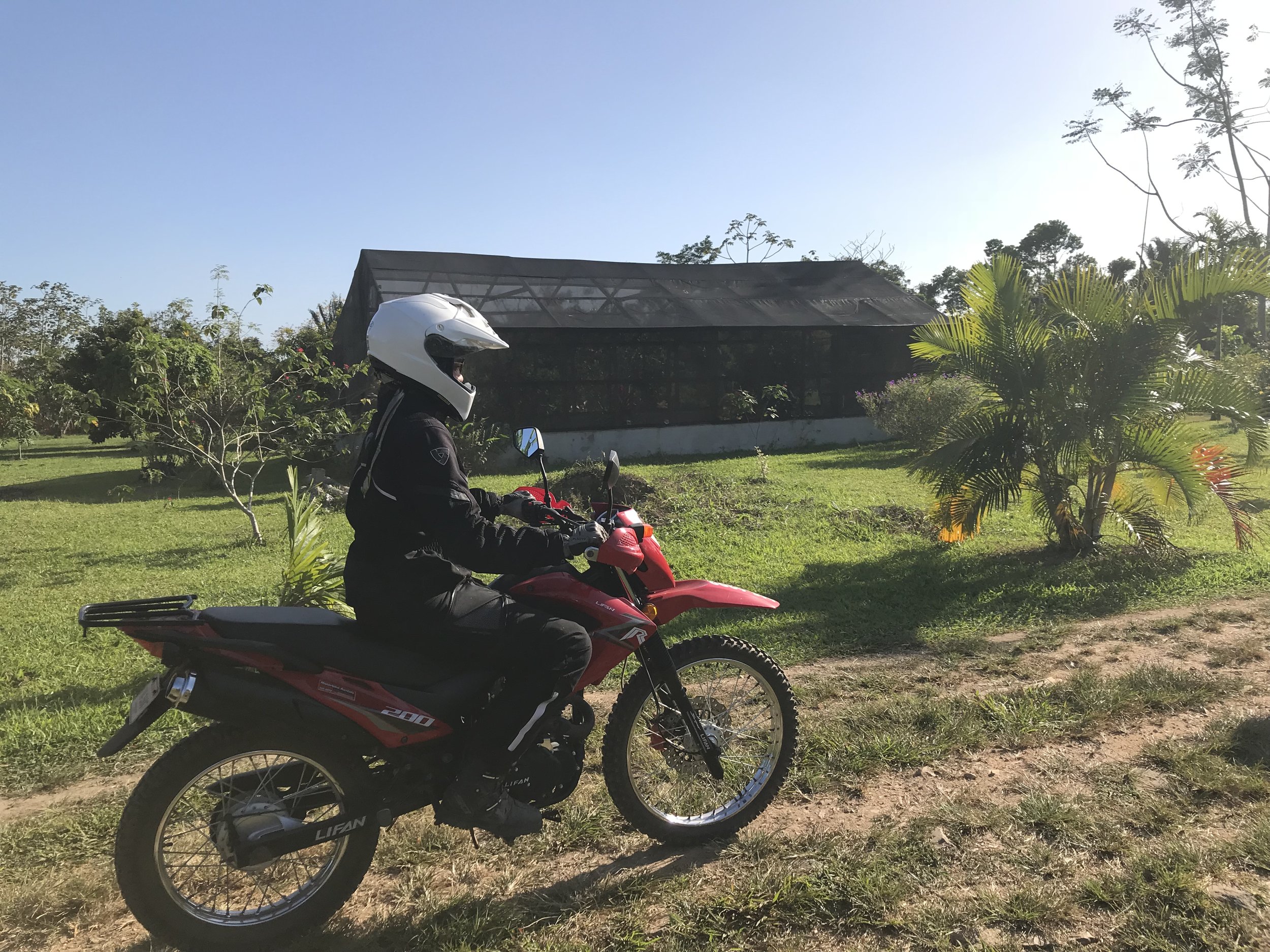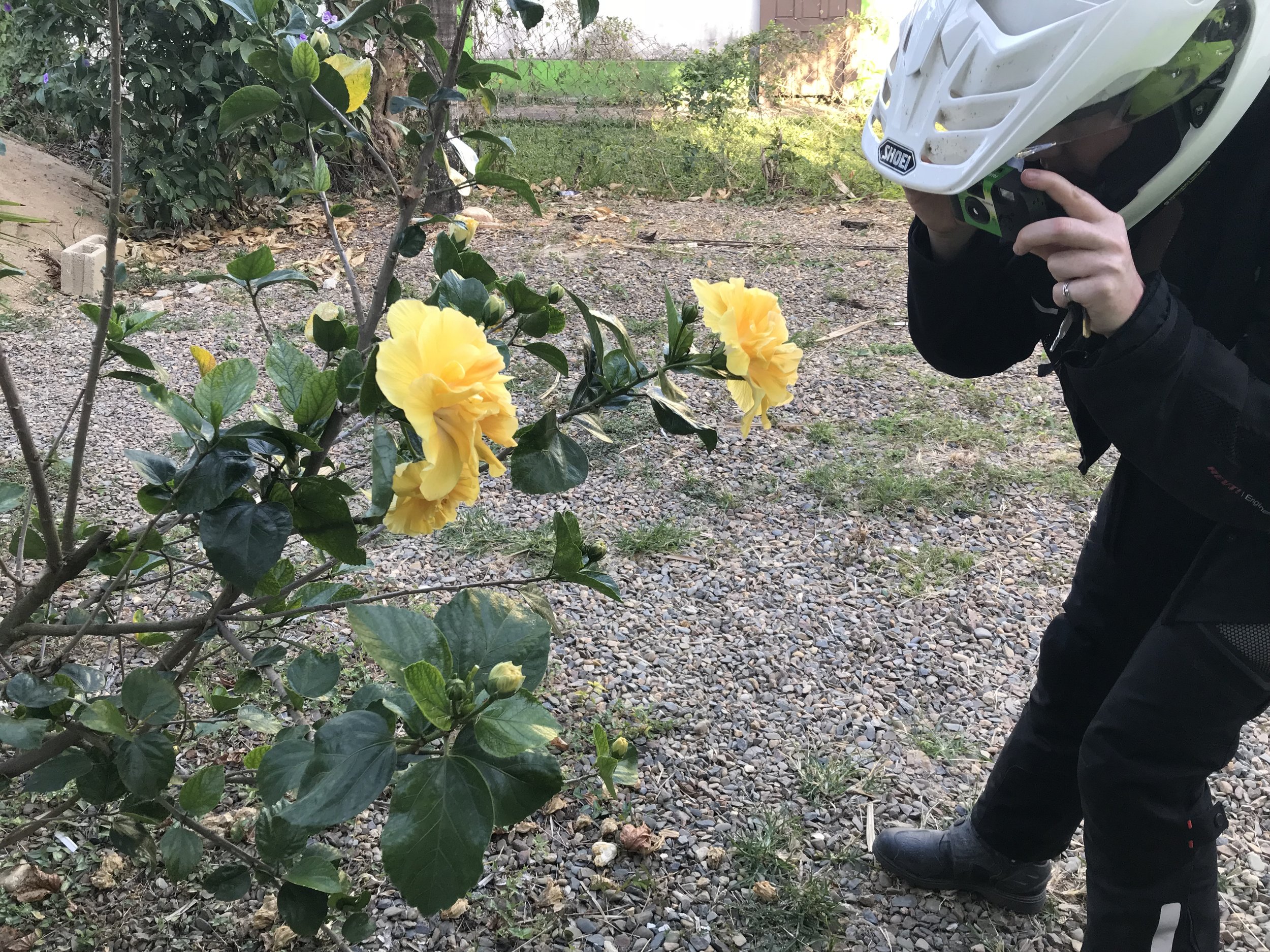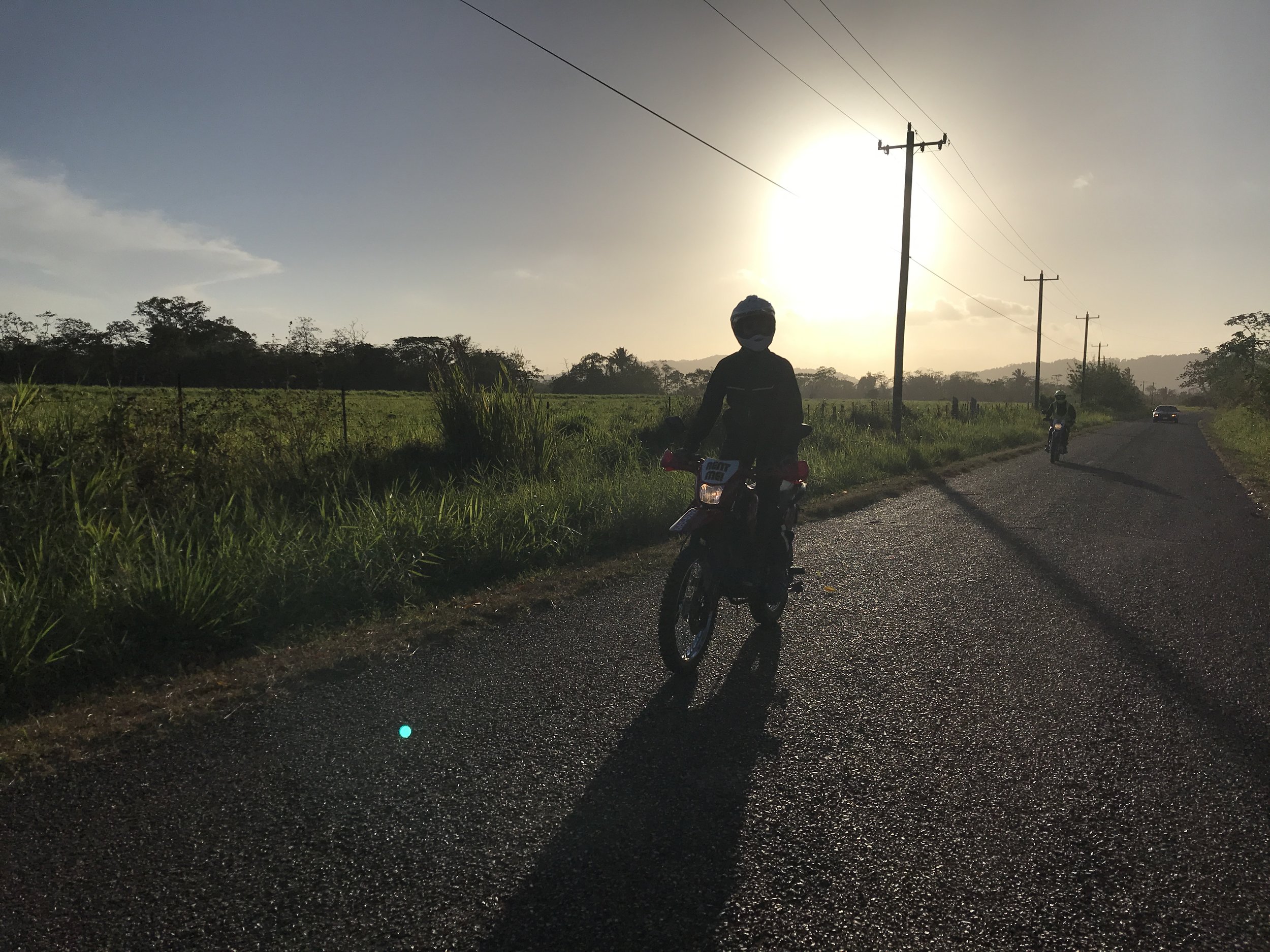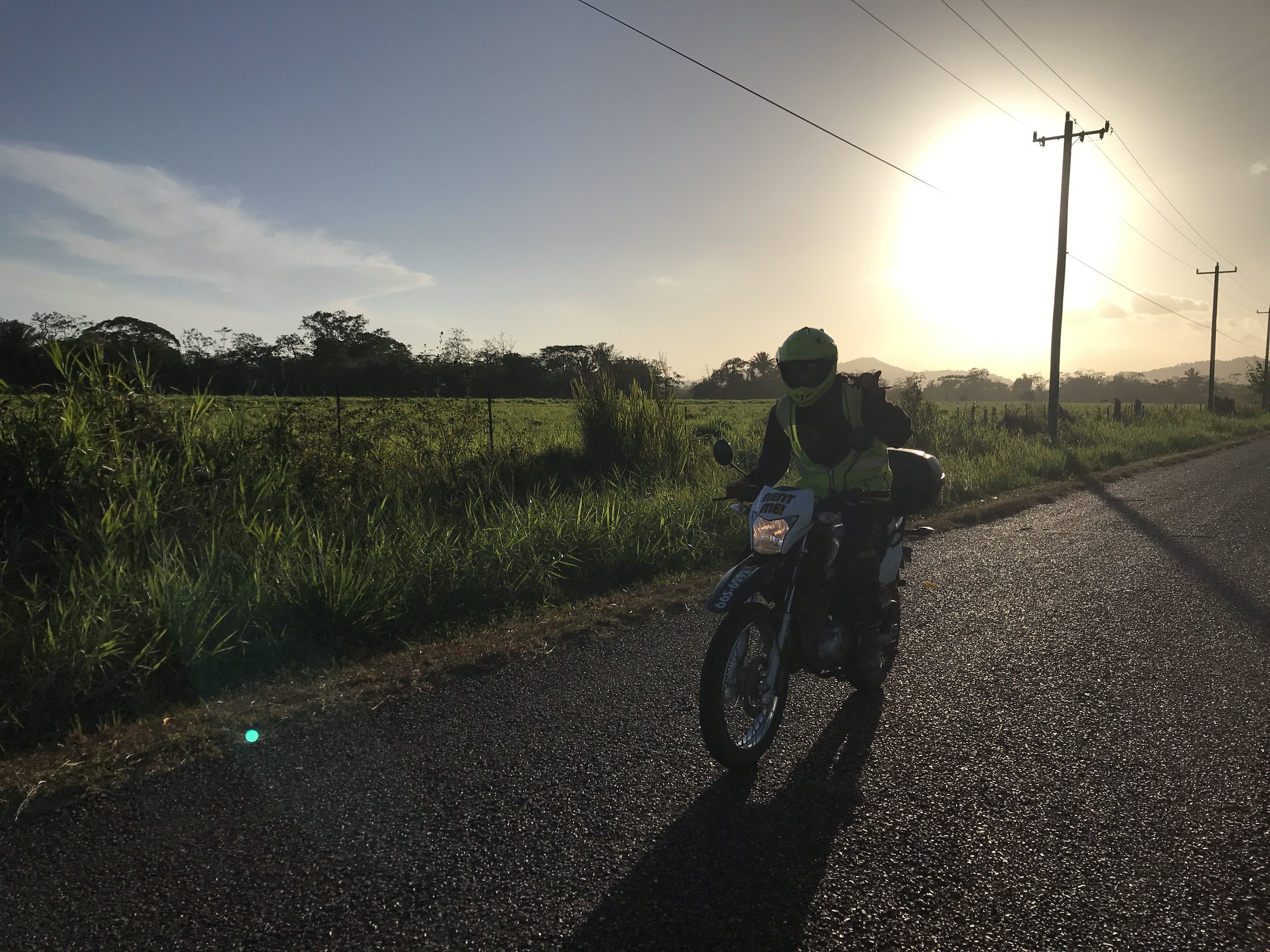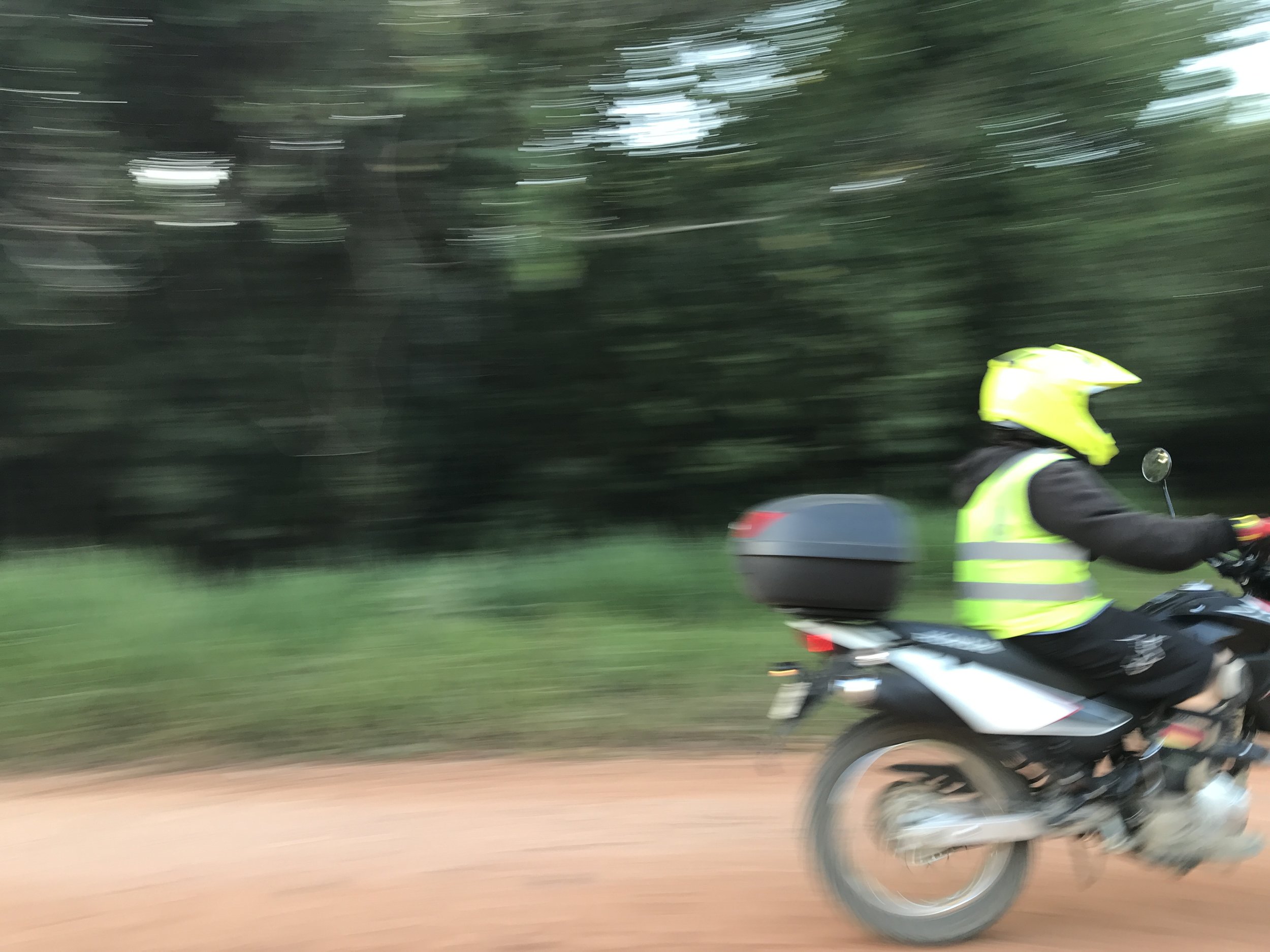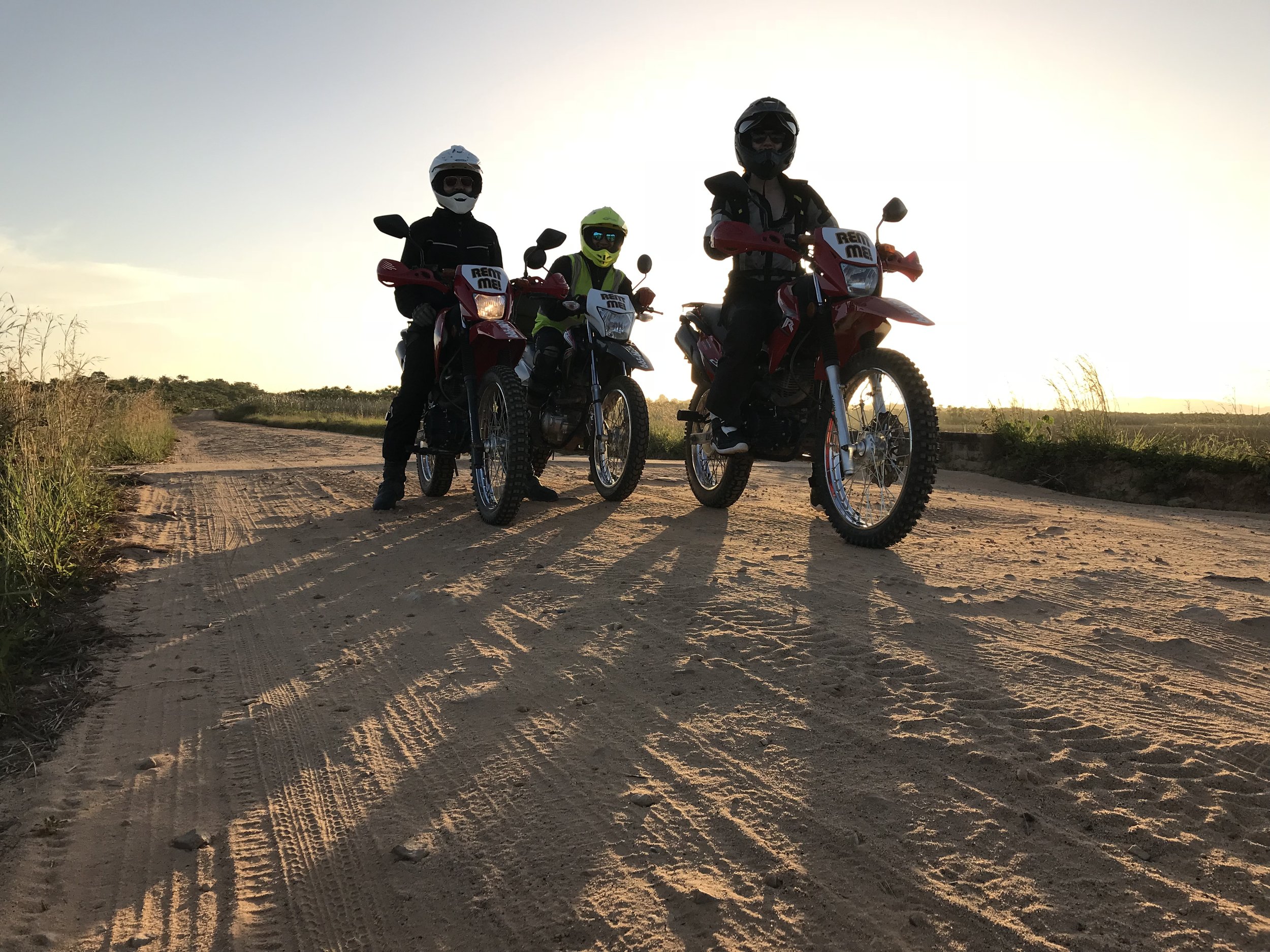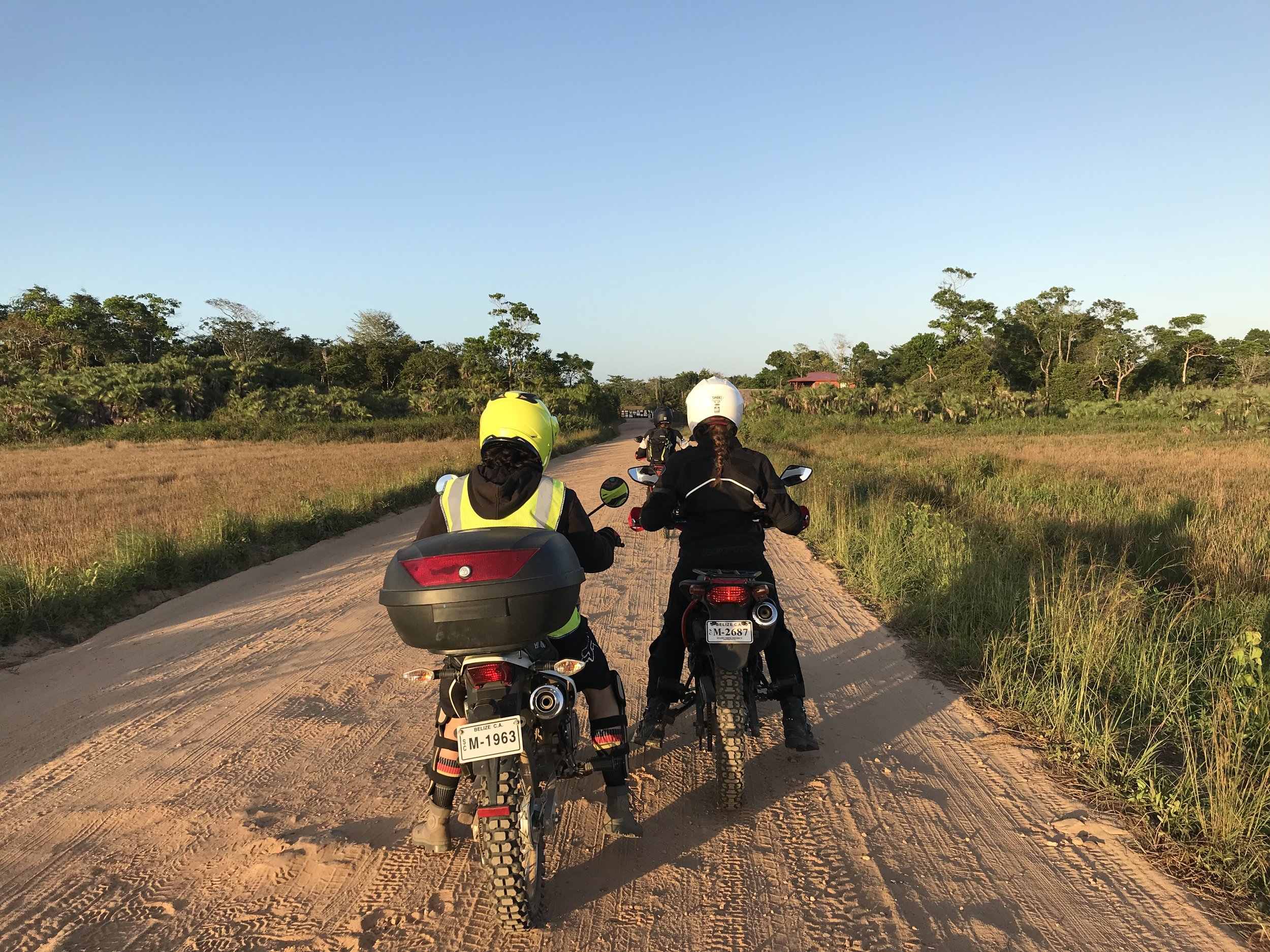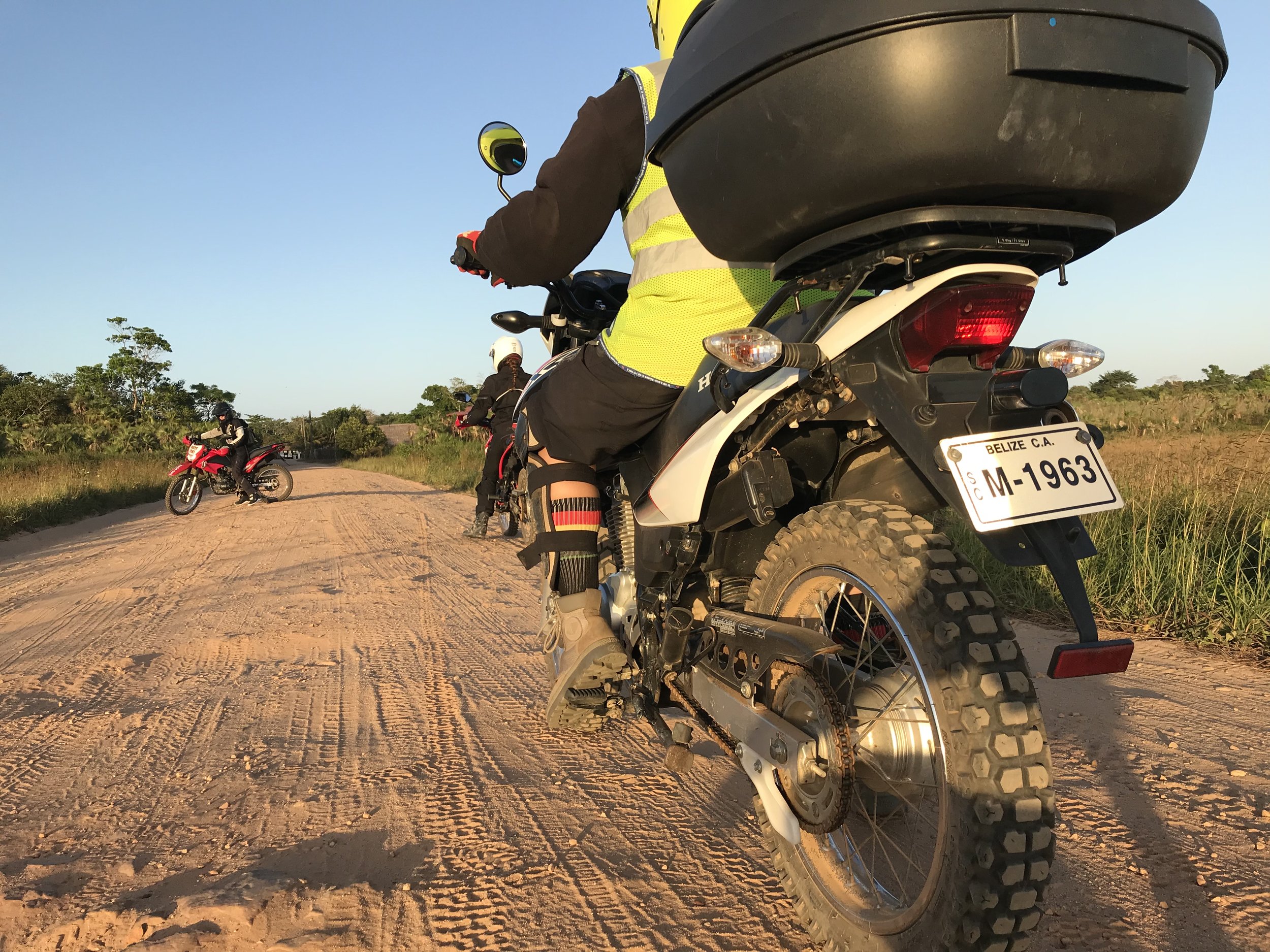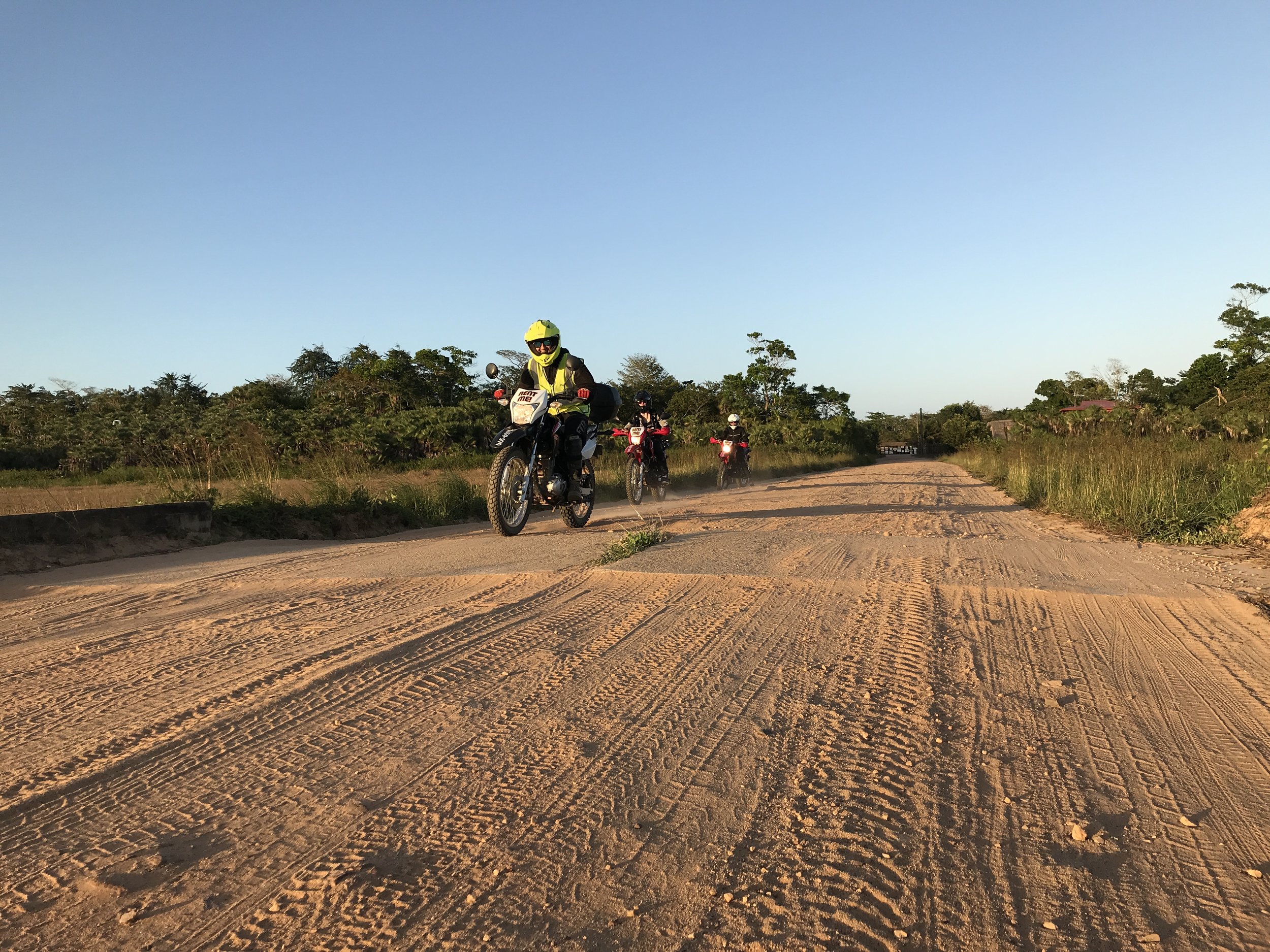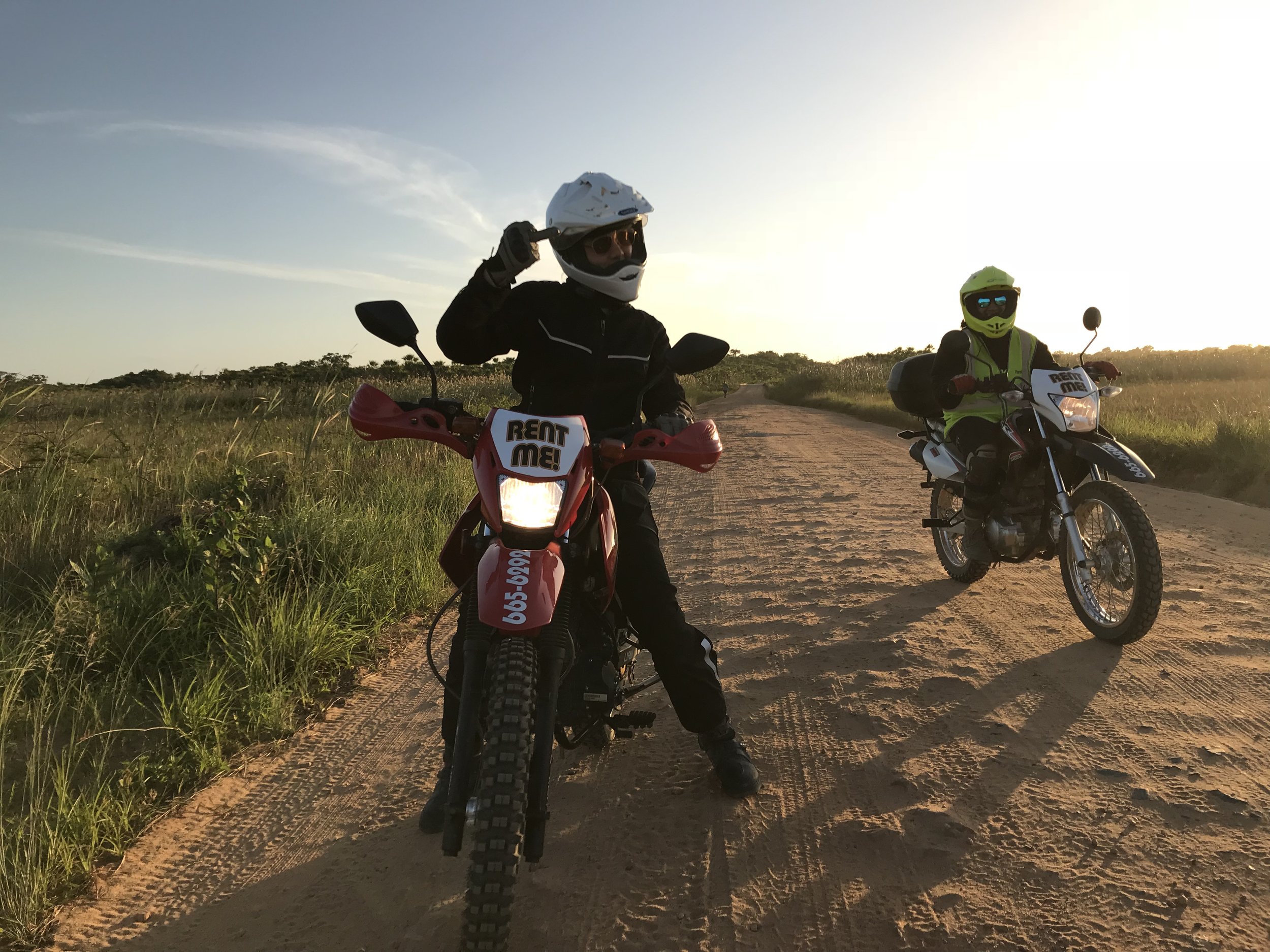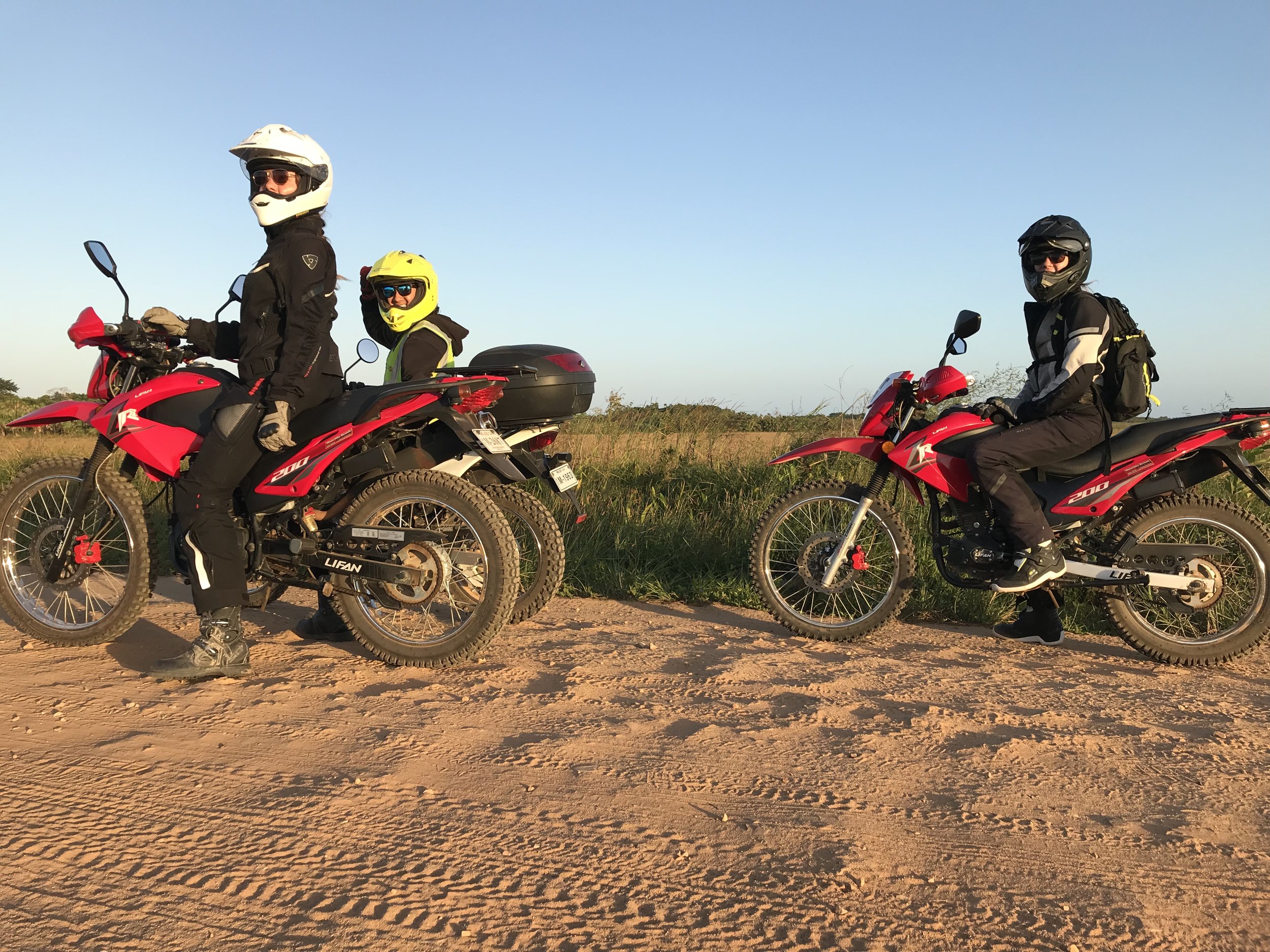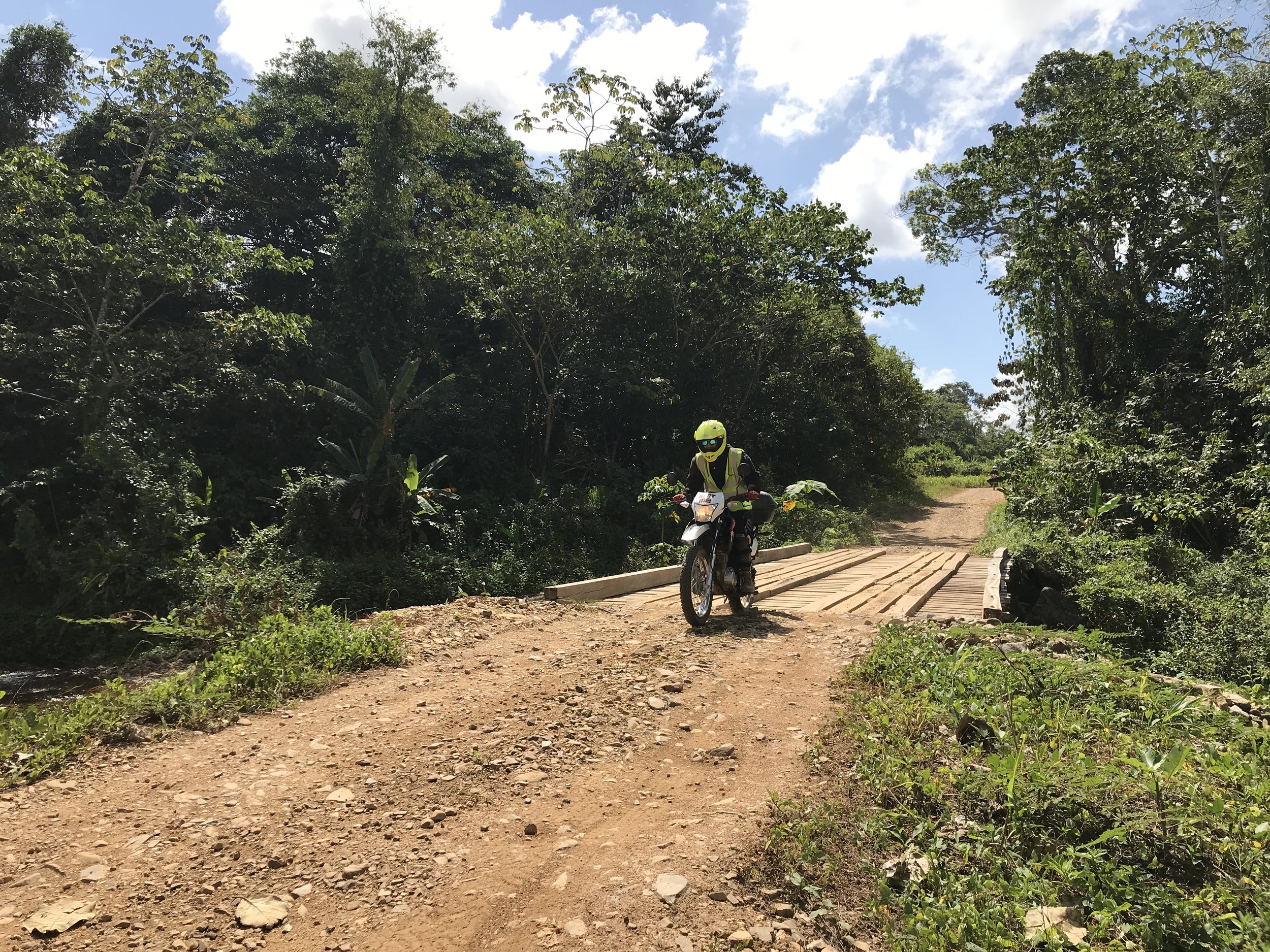 As the week progressed our days consisted of incredible rides that varied in terrain and vistas. We swam in waterfalls, took a night time boat ride to a bioluminescent lagoon, rode off road, through remote areas of Belize and generally had an incredible time.
After our stay in Hopkins, we made our way south to the Toledo district. The following morning we took off for one of the best days of the trip. The Toledo district has a wonderful loop of roads that are all unpaved and take you through many Mayan Villages. It started to pour down rain as we were nearing the end of pavement, before the roads became more remote and hopefully not muddy. Luckily the rain didn't last too long and only had fun riding on what could have been a very wet-clay-like surface had the rain held steady. Come early afternoon we were at the secret spot along the river, still on the backroads. We parked our bikes and found our guide. As he lead us through the jungle the rain picked back up. Picking our way over rocks and up tree roots, slowly, the cave came into view. It was beautiful and massive. We swam through the caves, lighted only by our headlamps and came across a few small cascades. There were a few sections where we stood and walked, but many others that required us to swim across the different rooms of the cave, knowing that below us could go on forever!
That evening, we made our way back to the shoreline. We arrived just as night fell and once we were checked in, all of the power in the country went out!
The next day we were off again! This time to the Cayo district, which was North and inland from where we were. We took the most scenic road in Belize, the Hummingbird Highway, which is the smallest highway I've ever ridden. The bridges on this road are only wide enough for one vehicle to pass at a time and most of the time it is just a two lane road. We were headed to a favorite jungle farm for the next two days for some easy riding and rest. Our wooden cabin came complete with 2 separate screened in porches with hammocks, really perfect for sitting in, early morning, listening to the day wake up and the view to softly come into view.
Before the trip was up, we had visited more Ancient Mayan Ruins, some incredible swimming, remote towns and the Belize zoo, which is more of a wildlife sanctuary than a zoo.
After the ladies shuttled off to the airport, I took a few days on Tobacco Caye, which was a great adventure in and of itself. I took the bus from Hopkins to the riverside in Dangriga, then took a very small boat across VERY choppy water to an incredibly small island, 200 feet wide by 400 feet long. Before I headed home, I spent 2 very relaxing days moving from hammock to hammock under the palm trees, to snorkeling in the ocean, to reading and sitting on my tiny little porch. It was the perfect end to a fantastic adventure.