What started as a solitary retreat in Baja in 2017 turned into leading a few unprepared riders around the Mexican peninsula. With that area being my second home, I showed them the best routes to ride, the most scenic spots to pitch a tent, and everything in between. Laying on the beach on a warm, clear night, one of them said to me, "You know, you should do this for a living."
I've always had a knack for planning trips ever since I first packed my bags and hit the road over 12 years ago. I couldn't shake the thought and the minute I got back home, Motobird Adventures was born.
Every year—every day, more and more women are trading the back seat and grab bars for the rider's seat and handlebars. In the same way that riding can be intimidating at first, longer trips—whether local or international—can also be a bit overwhelming. Relax and enjoy the riding and beauty our world has to offer and let us worry about the nitty-gritty logistics.
Motobird Adventures isn't about leaving the guys out, but rather focused on helping make motorcycle trips awesome for the ladies! Our trips are relaxed and our groups are intimate. Instead of our tours being built around strict itineraries and a blitzkrieg pace, we focus on enjoying the ride, getting to know each other, and immersing ourselves in the cultures.
When I'm not leading tours, you'll find me contributing to CityBike Magazine or introducing new riders to the world of two wheels. I'm a certified CMSP instructor, fluent in English and Spanish, and should the need arise, I'll be able to patch you up with my First Aid, CPR, and AED certifications.
Check out all my upcoming tours here, but don't wait long—these trips fill up fast!
Interviews
Motorcycles and Misfits Baja Road Trip with Kerri from Motobird Adventures
Unicorn Startup Riding to Success
Writing
Have Ovaries- Will Travel Empowerment Through Solo Wayfaring
Elspeth Beard: Lone Rider Interviewing Elspeth Beard before Pison & Chain Presentation
The Instructor Diaries Becoming a CMSP Instructor
Adventure at the Disco-Techo Bilt Techno 2.0 Sena Bluetooth Adventure Helmet Review
2017 Kawasaki "ADV Executioner" Versys-X 300 Motorcycle Review
I never expected THIS! A story of self-discovery on the road trip from Dependence to Independence
Check this out
CityBike Since 1984: San Francisco Bay Area / Northern California Motorcycle Culture: Riders, Bikes, Gear & More
Adventure Rider Radio The adventure travel motorcycle podcast and radio show.
Wild Gypsy Tour is an exclusive women's-only community created for women, by women. After their first successful run in 2017 with the launch of the Wild Gypsy Tour Festival at the Sturgis Buffalo Chip®, WGT has grown into a unique platform that supports female-centered events and organizations like no other, combining the freedom of the past with the untapped spirit of the future.
MotoChic Stylish Gear for Women on the Move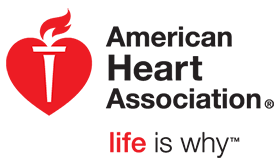 Heartsaver First Aid & CPR AED Certified